PESCARA
Pescara is the administrative and business heart of the region.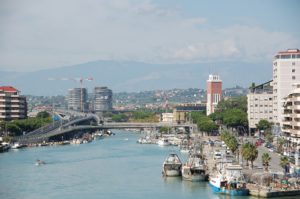 In a few years it has become the most populated town in Abruzzo and it is also a very good seaside resort thanks to its beautiful sandy shores that go beyond 10 km. and the nearby pinewoods.
Its many museums are of great interest besides the open theatre and many cultural events such as International Prizes Flaiano ( of literature, cinema, theatre and television ) founded in 1973 to honour Ennio Flaiano and the International jazz festival.
Started in 1969, it was the first summer festival of our country and it introduced a trend that has infected many Italian places and it has been one of the most important festivals in Europe for years.
All great artists of jazz have stopped at Pescara : from Duke Ellington to Miles Davis, Ella Fritzgerald, Sarah Vaughan, Charles Mingus, Keith Jarrett etc….
At Pescara Gabriele D'Annunzio and Ennio Flaiano were born.
Museums
Pinacoteca Civica "BASILIO CASCELLA":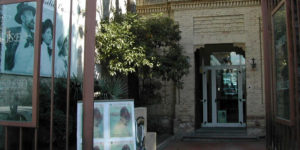 In this structure there are about 500 pottery works, paintings, sculptures, and graphics made by Basilio Cascella and his sons Tommaso, Michele and Gioacchino.
For information call 085-4283515
Museum House Gabriele D'Annunzio :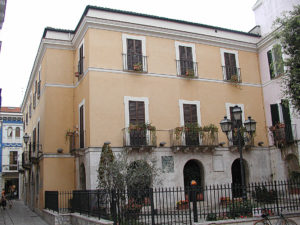 The poet's birthplace , it was awarded national monument in 1927.
After many years of restoration , on the first floor of the building the museum was set displaying memorabilia and furniture.
After the last restoration in 1993, the organization is like a museum path with many teaching panels devoted to the family of the poet, to his glorious deeds and to Abruzzo, so dear to him.
For information call 085-4511562
Museum of the WONDERS OF THE SEA: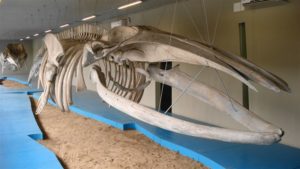 Founded in the 50s , it displays tools and implements of fishing and sailing , a thick section devoted to ichthyology and to malacology with examples of shells from all over the world and a big collection of skeletons of mediterranean cetaceans, among which there is an example of sperm whale and one of common whale.
Soon it will be moved to a new and bigger building next to the original one, the ex "Institute U.Di Marzio", that is still being built.
For information call 085-4283927