Lanciano
It's , after the chief town, the most important municipality, in the district of Chieti.
Situated on a hill, at about ten km. from the seaside,the little town has a florid trade and many fairs are carried out during the year. But this centre is above all a cradle of art because of many monuments important complex of Saint Legonziano , more exactly, in the Church of Saint Francis.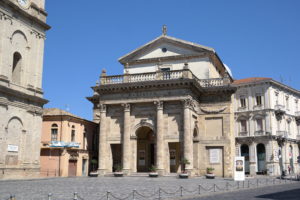 In the VIII century a consacrated Host turned into coagulated blood that is now kept in an ostensory admired by thousands of believers.
A thousand years old town with ancient origins appears rich of works of art of any kind.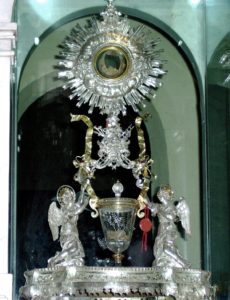 From the cathedral of "Virgin of the bridge", built on Diocleziano bridge founded on an underground archeological path that connects the complex of Saint Legonziano to the Church of Saint Mary Major. Admirable example of borgognona-cistercense art.
The last one stores a wonderful cross of Nicola Guardiagrele, work of art of the jewellery school in Abruzzo.
It is recommandable to visit "Archeological Museum" and "Museum house " of Federico Spoltore, an important artist from Lanciano.